'X-Men' Star's Dog -- Breakin' the Law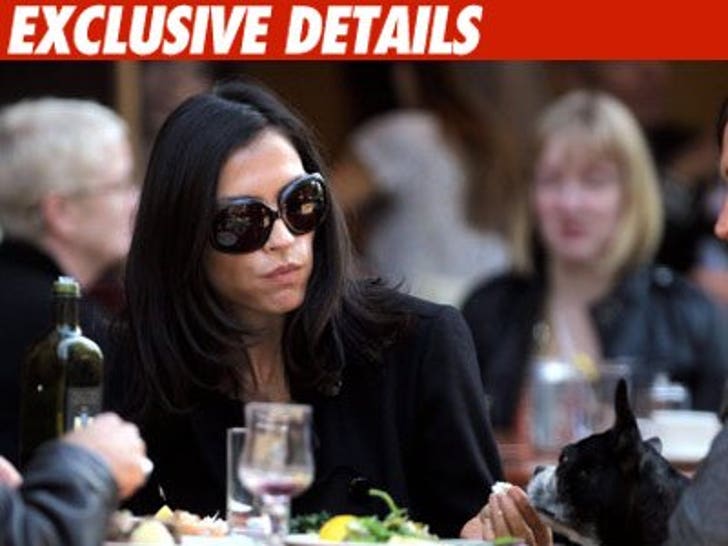 Famke Jannsen -- who played Dr. Jean Grey in "X-Men" -- is responsible for a New York restaurant breaking the law ... and she can thank her furry little friend for helping her do it.
According to New York City Health Code, it's illegal to bring a dog into a restaurant -- including the patio, if food is being served -- but Famke was snapped sharing an intimate meal with her canine at Il Sole on Sunday anyway.
We spoke to the owner of Il Sole, who told us she wasn't aware Famke was there with her pooch -- or she wouldn't have let it happen.
The only exception to the law is if the dog is specially trained -- such as a seeing eye dog -- but we're pretty sure Famke doesn't need one of those ... despite the giant black sunglasses.