Oprah Grilled Like a Cheeseburger -- Over Dr. Phil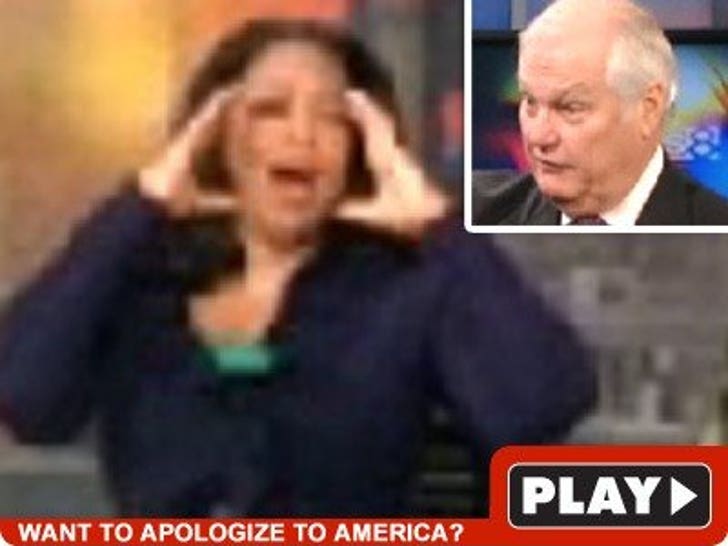 Oprah Winfrey was blindsided on the set of a live TV newscast yesterday -- when a local Dallas newsman suddenly blasted Queen O with a super-awkward question, "Would you like to take this opportunity to apologize to America for introducing us to Dr. Phil?"
Oprah squirmed a bit, but she was saved when the anchor got even more awkward -- asking O if she wanted to "touch my hair."