Oprah in Texas -- Weiner Takes All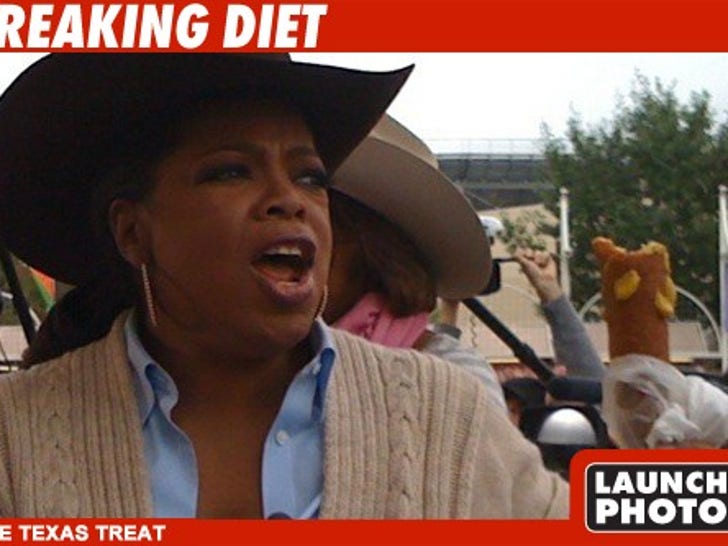 The wait is over ... media icon and weight loss guru Oprah Winfrey just announced her latest breakthrough diet -- corn dogs smothered in mustard.
Oprah and BFF Gayle King took a road trip to the Texas State Fair in Dallas yesterday to tape a special show -- which will air later this fall -- and based on the pictures we got of Oprah in a cowboy hat chowing down on a corn dog, she completely gave up on the traditional low-fat approach to dieting -- at least temporarily.
Our fair source claims Oprah also had herself a little of the fair's famous deep fried butter. No joke ... but so far, no confirmation on the battered butter from O's peeps.
Still, that's the kind of diet we can wrap our arms around.
UPDATE: It's confirmed -- Oprah ate the fried butter! In fact, she called it "the best treat of the fair."