Stone Cold -- The Ultimate Guy's Guy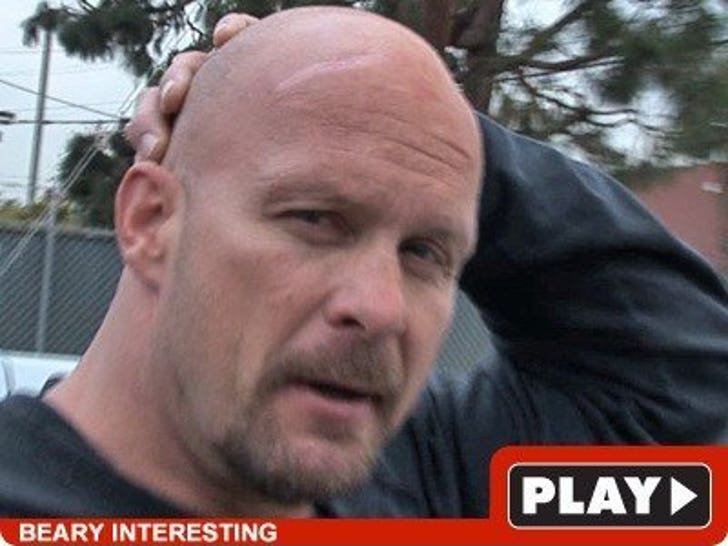 Stone Cold Steve Austin is the new man of steel ... inflicted injuries.
The wrestler-turned-action star showed off some serious head damage outside of Gold's Gym yesterday -- saying he got it by running right into a steel beam during a movie stunt!
And while we learned about his injury, Austin learned something even more valuable: A slightly different definition of the word "Bear."
More Stone Cold Steve Austin