Pittsburgh Steeler -- Urine Trouble Now!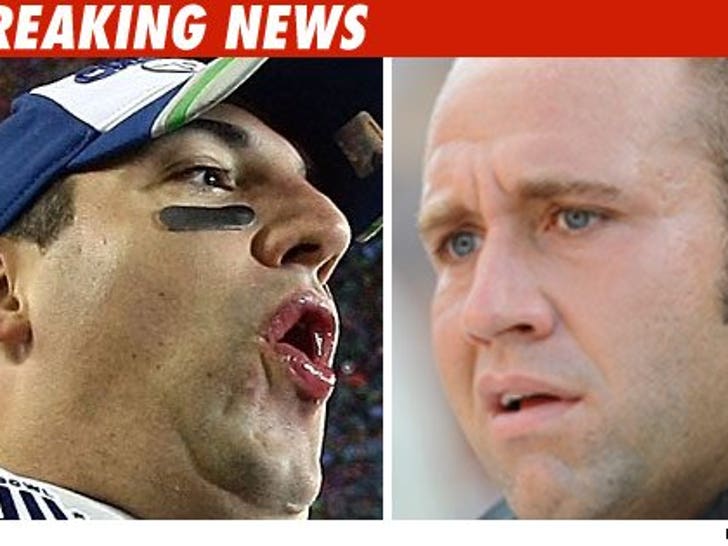 One of the Pittsburgh Steelers made a splash with the law yesterday -- after cops say the football player took a leak in public.
It all went down at a bar right near the stadium where the Steelers played just a few hours earlier -- cops say they saw a man in the parking lot peeing next to a white SUV. The man turned out to be Steelers back up tight end Matt Spaeth.
When officers approached Spaeth, cops say Steelers kicker Jeff Reed got out of the SUV to defend his teammate and "curled his fists" at the cops. Bad move.
Reed was placed in cuffs and charged with assault and resisting arrest -- as well as disorderly conduct and public intoxication. He was released to a family member at the scene.
Spaeth was cited for urinating in public and released.