Michael Jackson Saves the Music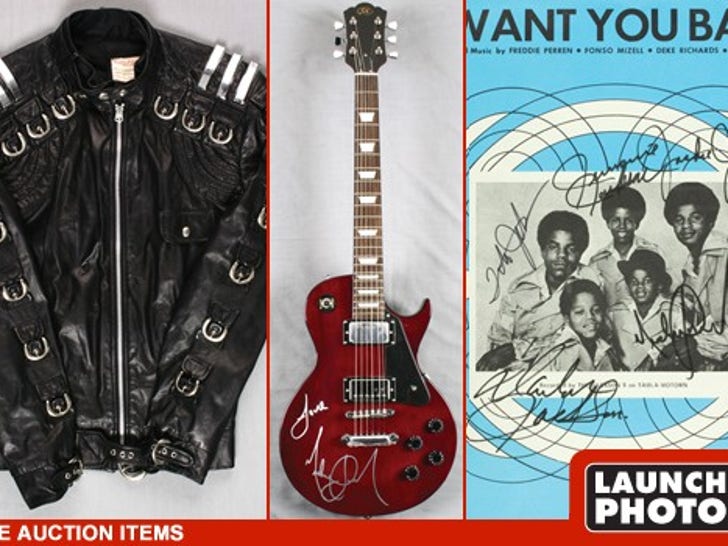 There is yet another Michael Jackson auction going down -- but this time, the people hocking Jacko's swag aren't trying to pocket the cash for themselves.
Alexander Autographs is hosting a massive auction to benefit the VH1 Save the Music Foundation this week in Connecticut -- and even though they're not putting any hair clippings on the block, you can still get some really cool stuff.
Signed guitars, wicked leather jackets and even a self-portrait could be yours ... if the price is right.