Richard Heene: My Son's Like a Rocket, Man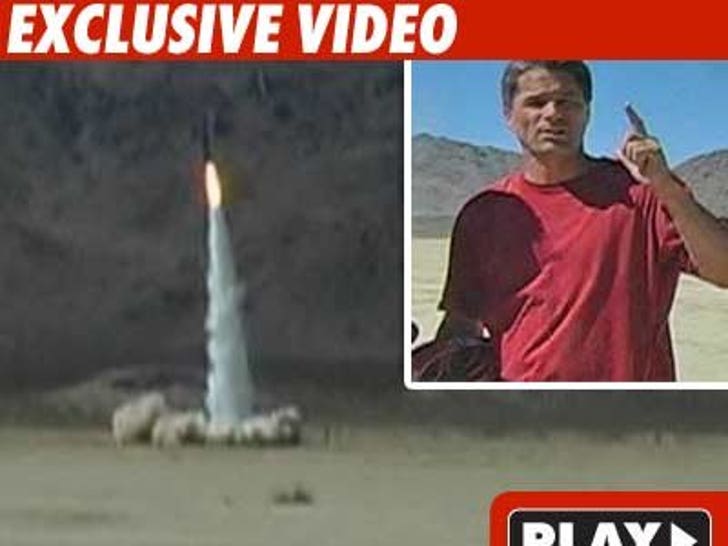 Richard Heene thought about sending one of his kids flying through the air at high, uncontrollable speeds before -- though the first time, he didn't actually stage an elaborate hoax around the idea.
TMZ has obtained a clip of Heene's Internet show -- which he also sold on DVD -- called "The Psyience Detectives." Heene often put his kids on the show, which featured Richard trying out his various crack pot scientific theories. His wife Mayumi also served as an editor.
In this particular clip, Richard shoots a 60lb rocket into the air and shouts, "60 pounds! That's like launching one of my little children" ... foreshadowing faux-flying-Falcons to come.
Unlike the balloon, Heene had full FAA approval for this launch.