Dennis Quaid -- Technical DUI?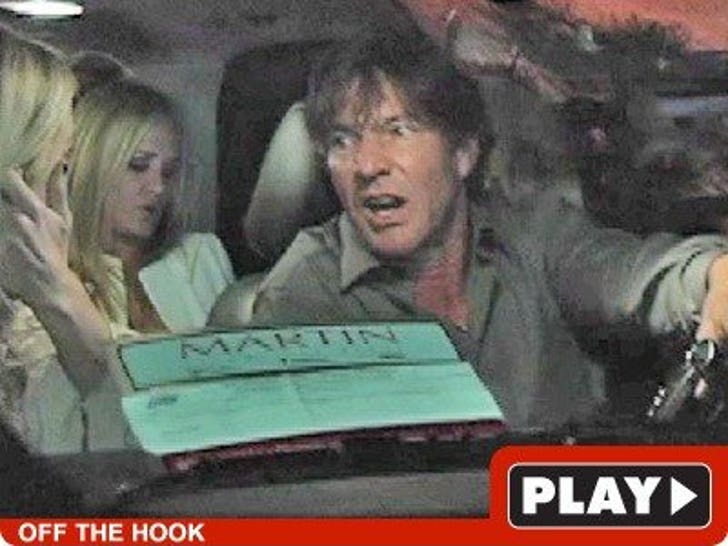 Dennis Quaid lucked out big time last night. Cops tell us the actor could have been hit with DUI since he did get behind the wheel of of his car -- while the motor was running -- and turned the wheel for a split second.
Cops tell us if the motor is running and you're behind the wheel -- you can get busted for a DUI. Cops eventually told Quaid to get out of the car -- and he took a cab home.
We're told the decision to bust is at the officer's discretion, which in this case, saved Quaid's ass ... so we gotta ask ...