Lil Wayne Pleads Guilty to Gun Charge
Lil Wayne
Pleads Guilty
to Gun Charge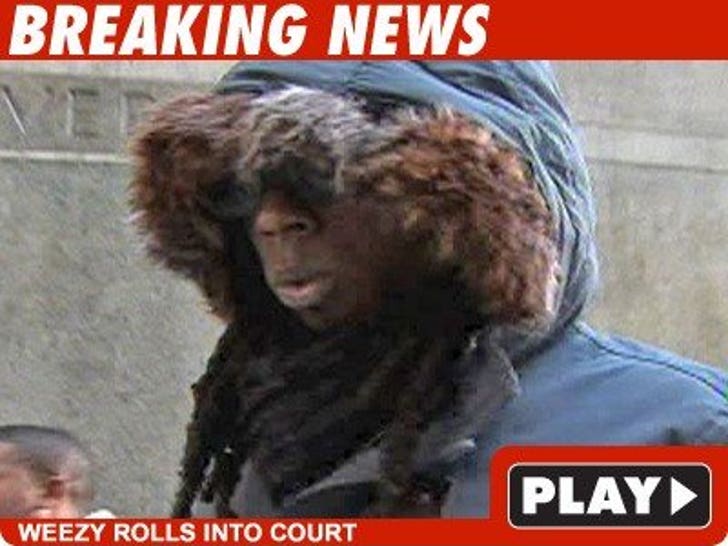 Lil Wayne has just pled guilty to attempted weapon possession in New York.
Wayne was busted on July 22, 2007 in NYC after police pulled over his tour bus because they allegedly smelled pot.
Cops say when an officer approached the bus, Wayne tossed a Louis Vuitton bag with a gun inside.
New York is known for having extremely tough gun laws -- Wayne is expecting to get 1-year behind bars.
Wayne's troubles are far from over.
The rapper still faces felony drug possession and weapons charges in Arizona ... after cops found 105 grams of marijuana, 29 grams of cocaine, 41 grams of ecstasy, various drug paraphernalia and a handgun on his tour bus during a traffic stop in Yuma County back in 2008.
Wayne pled not guilty to those charges -- his trial is set for March of 2010.