ESPN Analyst's Hookup - Keep Him Away from Me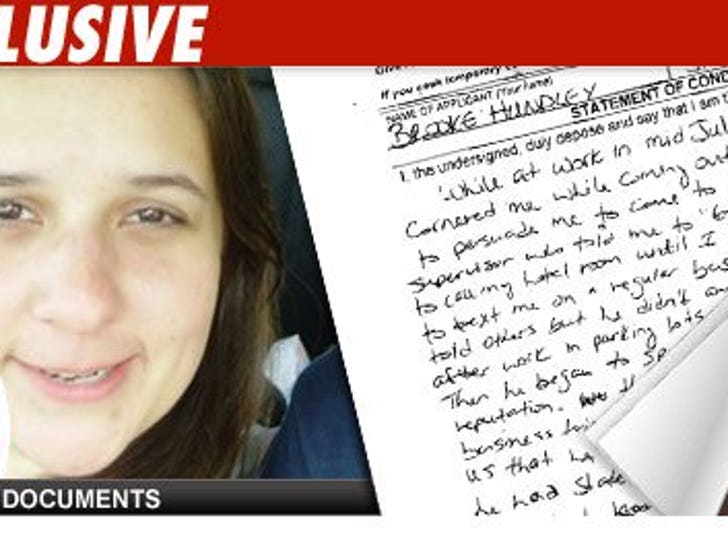 TMZ has learned Brooke Hundley filed for a restraining order against married ESPN analyst Steve Phillips ... just ONE DAY after she dropped a letter off at his house which basically said they were meant to be together.
In the document -- filed on August 20 in Connecticut -- Brooke claims while at a hotel back in July, Steve "bought me a strong drink and then cornered me ... trying to persuade me to come to his hotel suite to spend the night."
Brooke claims Steve called her hotel room until she agreed to see him, then "after the night he continued to text me on a regular basis with inappropriate things." Brooke says she "tried to get him to stop" but again agreed to meet up with him "a few times after work in the parking lot."
That line is extra interesting, because in the note Brooke left for Steve's wife the day before, she wrote, "I'm not just some random girl he had sex with in parking lots."
Brooke also claims Steve tried to ruin her career after word got out that they were sleeping together -- calling her a "slut" and saying he would get her fired if she spilled the beans to his wife.
Hundley withdrew the complaint September 15 -- that same day, she posted this on her Facebook page: "I've seen evil and he wears khaki pants and bright blue polos. Out of court, and back to basketball."