La Toya -- Mom & I Won't Watch MJ Movie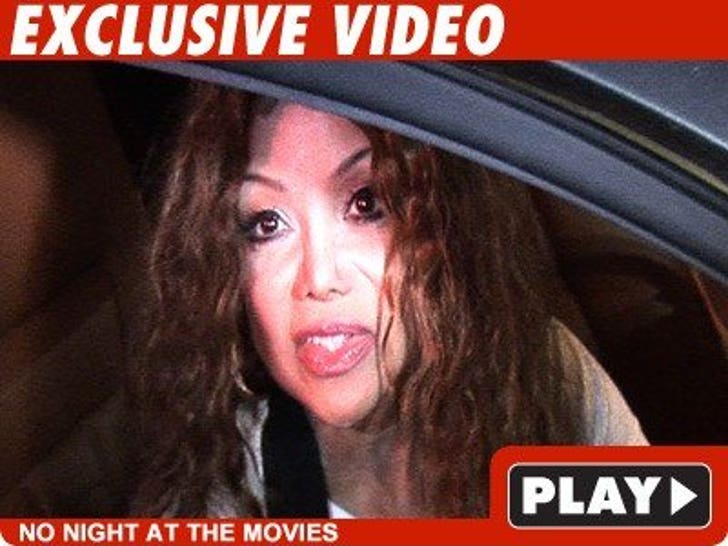 Tickets are going fast for the limited engagement of the MJ concert doc "This Is It" -- but there are two people who aren't scrambling to get seats: Michael's own mother and sister.
We got La Toya Jackson outside of Katsuya last night where she told us, "We're not seeing it, my mother, we're not seeing it."
As TMZ previously reported, 60 tickets were offered to the family, but Katherine insists no one ever called her about getting seats. We're also told Michael's three kids really want to see the flick.