La-Z-Boy Driver: I Was Trying to Pop a Wheelie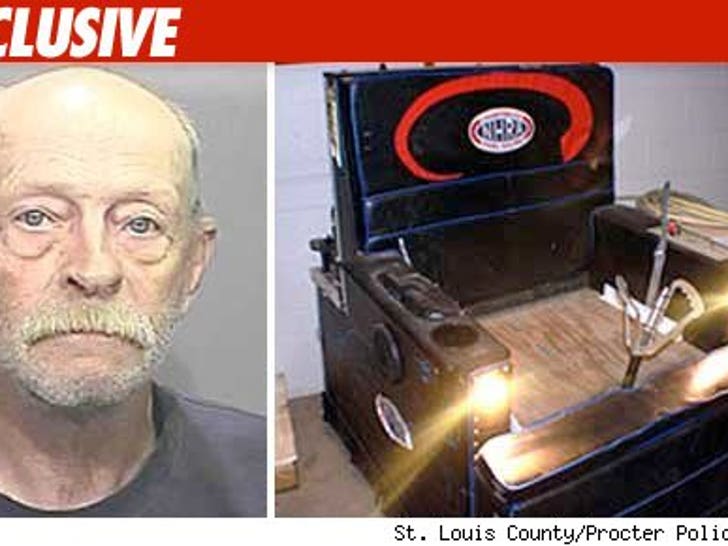 The dude who was arrested for drunk driving a motorized recliner says he wrecked his kick-ass ride because he was trying to pop a wheelie ... and the CHICK RIDING ON THE BACK OF THE La-Z-Boy threw off his balance!
We just got off the phone with 61-year-old Dennis LeRoy, who told us the only thing harder to do than pop a wheelie on a racing chair after slamming 8 beers is popping a wheelie on a racing chair with a chick on the back after slamming 8 beers.
The added weight must have thrown off LeRoy's already dicey equilibrium -- because the unfortunate passenger ended up getting tossed from the ride and LeRoy ended up slamming into a parked car ... which landed him in the slammer.
Don't forget, people ... tricks are for kids!