Octomom's Pregnant Sister Act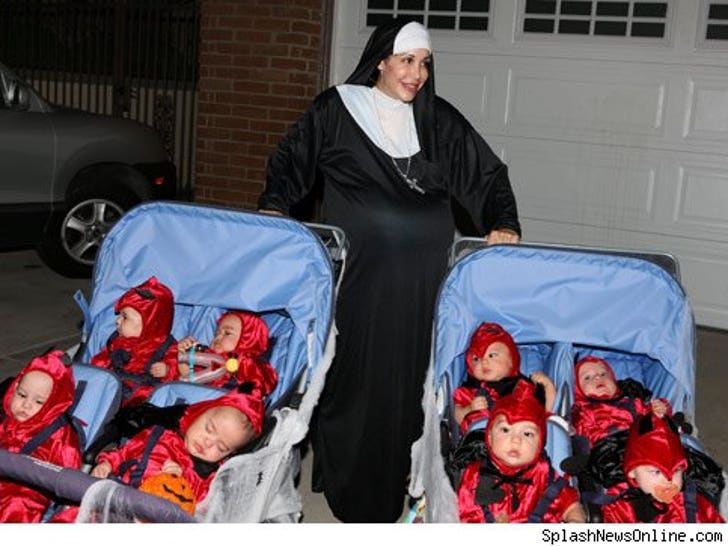 With Halloween more than a week away, Octomom Nadya Suleman became OctoNun by playing dress up ... for the paparazzi still camped outside her house on Thursday.
The 34-year-old wombinizer put on her favorite maternity nun costume and dressed her youngest eight kiddies as little devils.
Wonder how Kate Gosselin is gonna top this getup.