Chris Brown Plays Rihanna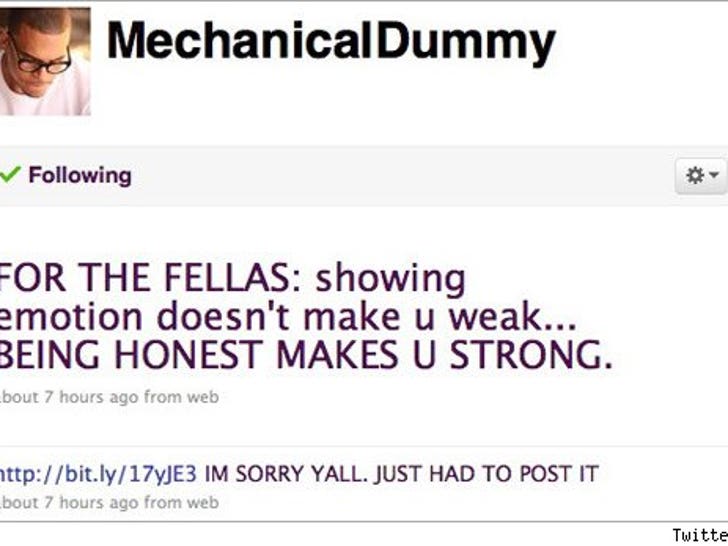 It appears Chris Brown was having a hardcore emotional moment about screwing up his relationship with Rihanna -- 'cause dude just used his Twitter page to reflect about "The Way We Used to Be."
Just a few hours ago -- around midnight -- Brown linked to a user-made video montage, set to the tune of R. Kelly's "The Way We Used to Be," showing footage of Brown and RiRi before he destroyed her face ... and their relationship. Brown included text with the post that read, " IM SORRY YALL. JUST HAD TO POST IT."
Minutes later, Brown posted a follow up Tweet which read, "FOR THE FELLAS: showing emotion doesn't make u weak... BEING HONEST MAKES U STRONG."
Brown isn't allowed to get within 100 yards of Rihanna -- but the real question here, is he trying to get back together?