Frank McCourt -- 911 Call Phoney Baloney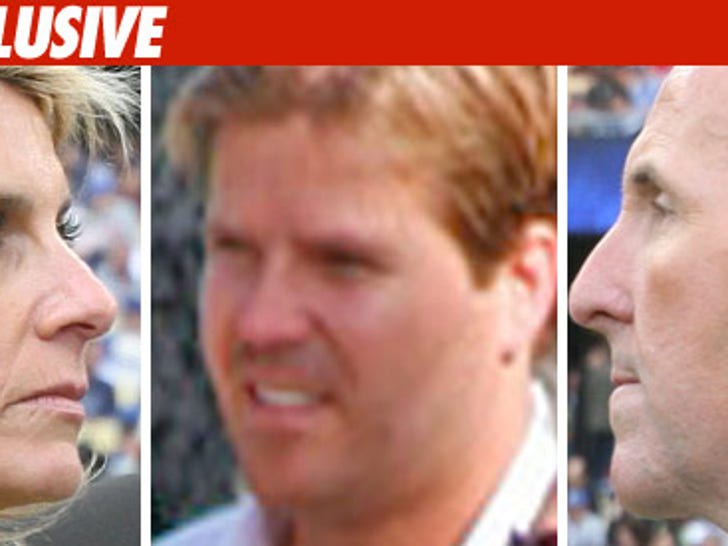 Frank McCourt's lawyer says the 911 call his estranged wife made against him was as phoney as Eric Gagne's arm.
Marshall Grossman, lawyer for the L.A. Dodgers owner, tells TMZ. "If that is her story then 'security chief' Jeff Fuller has a body double. This 911 call was phoney as any fair observer would realize. Clearly the police recognized its foolishness as no action was taken and Mr. McCourt was never even contacted."
Increasingly, Jeff Fuller seems to be the man in the middle here.
Fuller -- an heir to the Pillsbury fortune who was fired as Director of Protocol for the Dodgers earlier this month -- is romantically involved with Jamie ... though sources say the relationship began after her break-up with Frank.
UPDATE: Jamie McCourt's attorney tells TMZ, "I reiterate, the facts speak for themselves."