Jacksons Need Outfits for the Big Premiere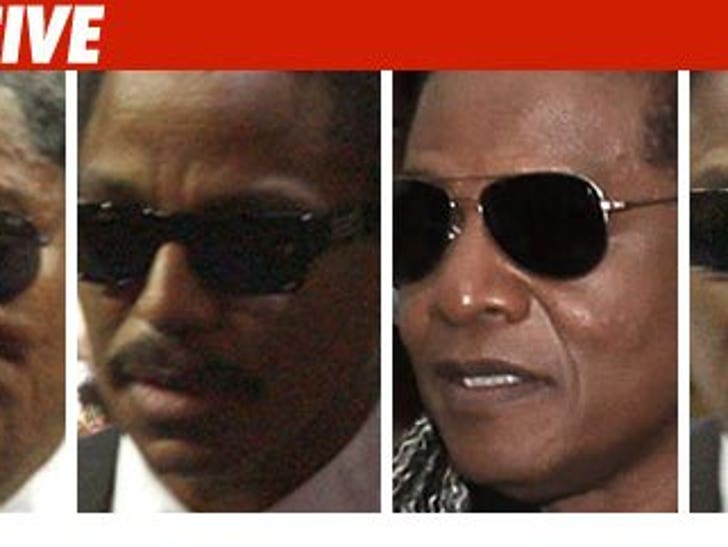 Tonight's the big "This Is It" premiere and the Jackson brothers haven't got a thing to wear.
TMZ obtained a copy of an email sent yesterday from a staffer working on the Jacksons' upcoming A&E reality show to different fashion companies asking them to please outfit Jackie, Jermaine, Marlon and Tito in "dressy attire" for tonight's premiere.
The letter states that the staffer would, "love to put the four brothers in XXXXX or dressy attire as this premiere will be receiving a lot of press and will be featured on the reality show."
No word if the Jackson bros scored a deal with anyone -- but we can't wait to see their costumes.