7th Suspect in Burglar Bunch Case Named
7th Suspect in
Burglar Bunch Case
Named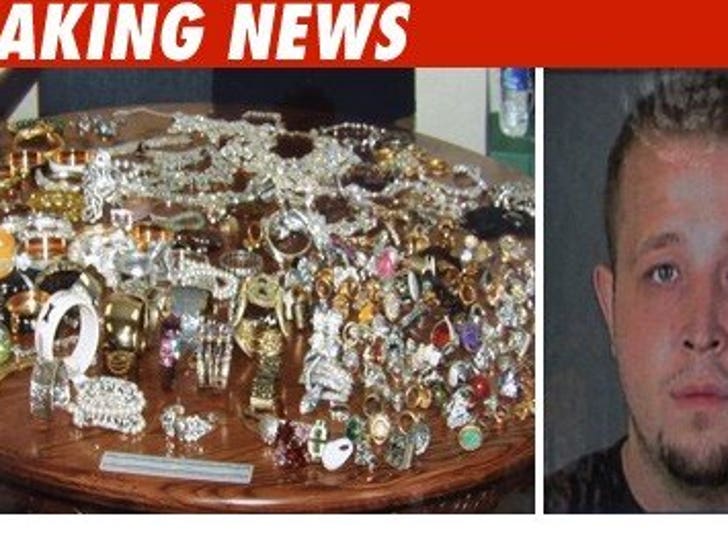 The LAPD welcomed the seventh member of the alleged Hollywood Hills Burglar Bunch today -- Jonathan Ajar (right).
Cops announced Ajar's name at a press conference earlier today -- and even held up a wanted poster of the guy, who is also known as "Johnny Dangerous."
The LAPD also showed a photo of the jewelry returned to Paris Hilton -- yes, all that is from one person, and she says some pieces were still missing.
The LAPD has linked 10 burglaries to the Burglar Bunch case -- which occurred between the end of 2008 and September of this year -- and over $3 million in property has been recovered.
Ashley Tisdale was also named as another victim.
Turns out it was the arrest of suspect Nick Prugo -- who cops believe was caught on camera burglarizing the homes of Lindsay Lohan and Audrina Patridge -- that led to the fall of the entire Burglar Bunch.