L.A. Laker Stung by $50,000 Bumblebee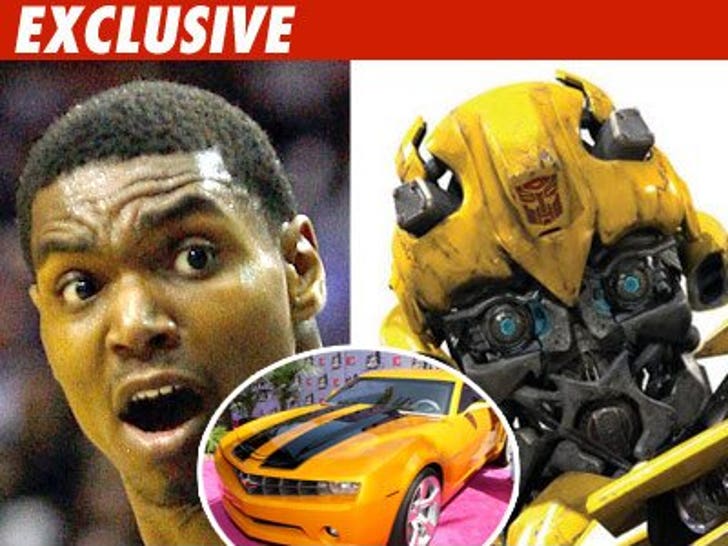 Lakers center Andrew Bynum bought himself a special present earlier this month just in time for his birthday -- a $50,000 tricked out Chevy Camaro modeled after the character Bumblebee from "Transformers."
We're told Andrew -- who turned 22 yesterday -- walked into Felix Chevrolet-Cadillac in Los Angeles and bought the Camaro 2SS V8 with all the trimmings, including a special customized body kit and yellow paint job with black racing stripes ... just like Shia LaBeouf's BFF Bumblebee in the Transformers movie.
But Andrew wasn't feeling Bumblebee's silver rims -- we hear he sprung for a set of shiny new black ones instead.