Arnold Klein Claims Partial Credit for 'This Is It'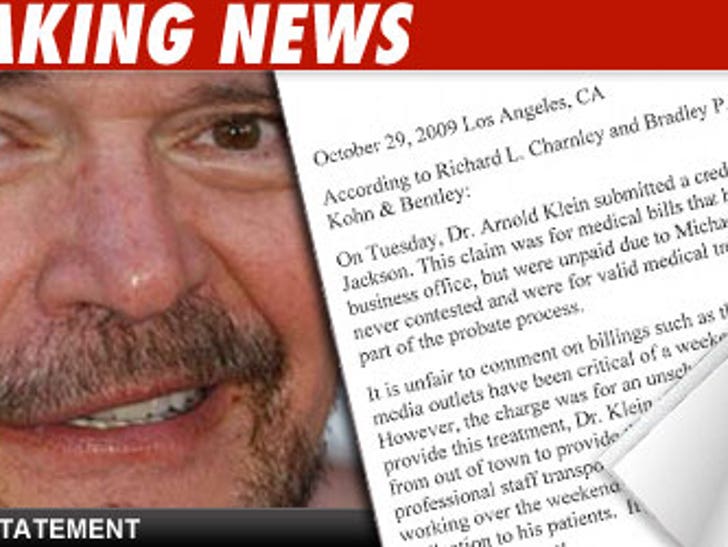 Dr. Arnold Klein claims his medical treatments during the last three months of Michael Jackson's life were partly responsible for "This Is It."
Dr. Klein's rep is responding to the story we broke -- that he's filed a creditor's claim for services he performed on Jackson during the last 3 months of his life. Klein wants $48,522.89 for his services -- 179 procedures.
Dr. Klein's rep says the bills were all "valid medical treatment." The statement goes on ... "As anyone can see from viewing "This Is It," Michael Jackson looked great, and this was due, in part, to Dr. Klein's skill, hard work and dedication."
The statement addresses the weekend charge for medical services, claiming Klein needed to rent a helicopter to get to Jackson.
As we reported, on one Saturday Jackson went to Klein's office and got 4 I.M. Injections for a minor Restylane treatment -- we're told an I.M. Injection is typically a Demerol injection.
In the statement, Klein says he'll donate any money he receives from the estate to a charity that provides assistance to inner city kids with HIV.