Giuliani Ousted For Obama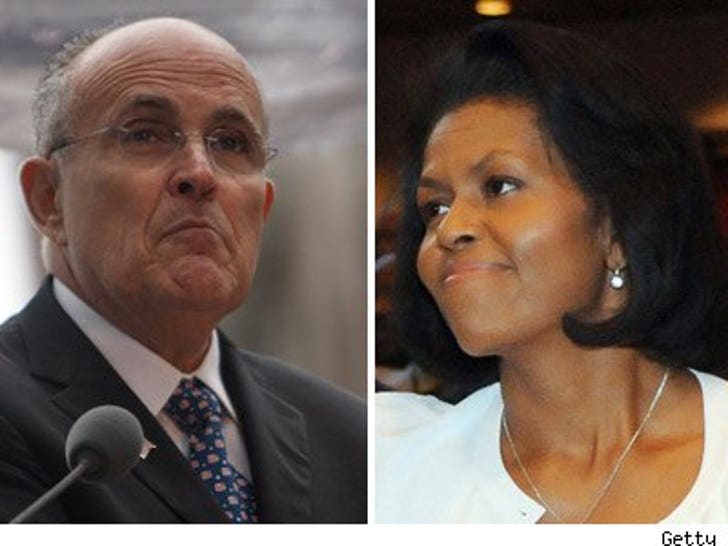 Usually it's considered common courtesy to give up your seat to a woman -- but Rudy Giuliani was reportedly none too pleased when he had to vacate his prized spot at Yankee Stadium ... to the First Lady.
The former mayor of New York City always sits near the Yankee dugout, but according to Page Six he was relegated to sit behind the photographers' box for Game 1 of the World Series because Michelle Obama was given the seats instead.
The paper says it was the White House that didn't want Giuliani near Obama, but get this: Michelle didn't even sit in the seats because of the weather and they remained unoccupied for the whole game.
Giuliani got his seat back for Game 2, which the Yankees won.