Brett Favre Got Extra Protection in Green Bay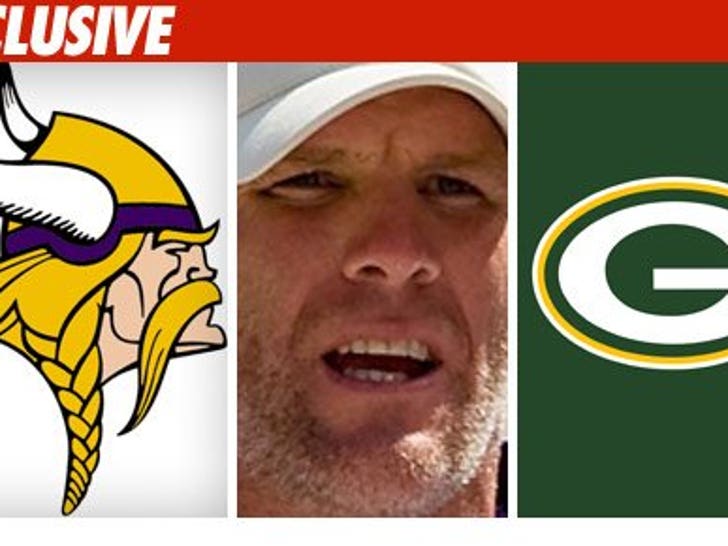 Brett Favre used to be the king of Green Bay -- before he signed with the Packers' arch rivals -- now the legendary quarterback is using extra security just to get around the bitter town he left.
TMZ has learned the Minnesota Vikings beefed up their security for Favre's super-hyped up return to Lambeau Field yesterday -- even providing a special team of private security officers "specifically assigned" to protect Brett.
We spoke with a Vikings spokesperson who told us, "I can confirm that we did have extra security in place throughout the trip, including at the hotel Saturday night and at the stadium yesterday.
Taking the necessary precautions to protect our players on any road trip is always a priority of the team, and this situation was no exception."
Translation: A lot of people don't like Brett in Green Bay -- the city he played in for 16 years.
The Vikes protected Favre on the field too -- Brett threw 4 TDs as the Vikes crushed the Pack 38-26.