DWI Chair Returns -- No Longer La-Z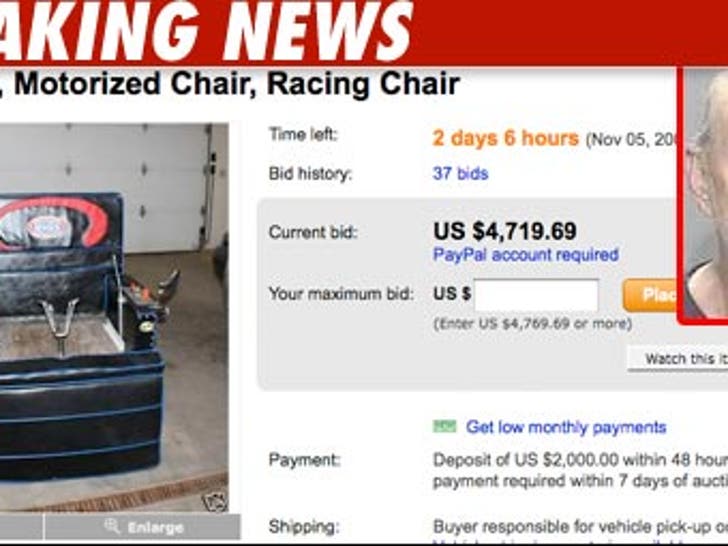 After a quick tease and a minor legal battle, the infamous DWI chair has returned to the internet auction block -- completely stripped of any corporate affiliation ... but it still costs an arm and a leg.
Late last night, Dennis LeRoy's once infamous La-Z-Boy-Mobile was back on eBay -- only this time it's being described as a "racing chair."
Bids for the chair had reached over $43,000 yesterday when eBay was forced to yank it from the auction block -- all because the La-Z-Boy corporation complained of trademark infringement.
Now, the chair has a fresh start and a new bidding deadline -- so, if you thought you missed your chance ... take a big, deep sigh of relief.
Cops claim the proceeds for the auction will go to benefit local taxpayers in Proctor, Minnesota.