Spade -- No Regrets on Farley Direct TV Ad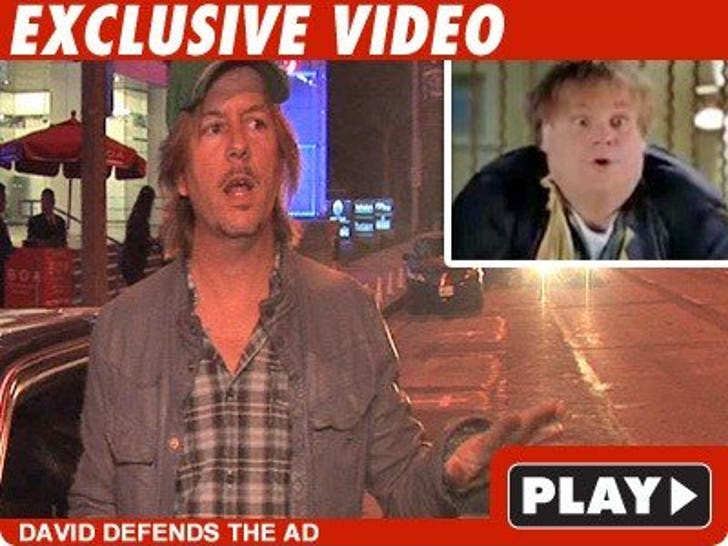 David Spade says he has no regrets about resurrecting a classic scene from "Tommy Boy" -- featuring the late, great Chris Farley -- for a controversial DirecTV ad, telling TMZ that offending people was never his intention.
We got David outside Boa last night, where he told us Farley's family and the director of "Tommy Boy" all gave their seal of approval for the spot.
He wasn't lying -- Kevin Farley, Chris' bro, was there too and said the commercial was "an honor to my brother."