Joe Jackson Allegedly Behind Death Threats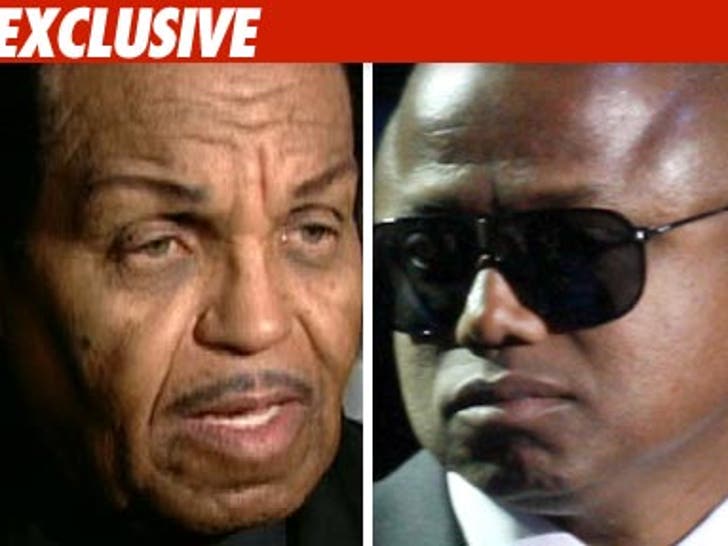 Joe Jackson is accused of running a campaign of terror against a former associate who is trying to prove Michael Jackson had an illegitimate son.
TMZ has obtained a request for a restraining order filed last week against Joe and his son Randy Jackson in San Francisco County Superior Court.
In the docs, a man named Ronnie Newt claims he was threatened by Joe's henchmen after he approached Joe with information that he believed proved Michael is the father of a 12-year-old boy named Prince Michael Malachi Jet Jackson. In the past, Newt told TMZ that Joe denied the kid was Michael's.
According to the documents, Newt claims "I was told to stay out of the M.J. love child story. That some one could get kill [sic] for that kind of money."
Newt also warns that if he turns up dead in the near future, authorities should suspect foul play. He's demanding the Jackson's and their associates stay 50 yards away from him at all times.

UPDATE: TMZ spoke with Joe, who tells us the death threat allegations are completely bogus and added, "I haven't even seen this guy since the '80s."