DMX Demands Boxing Promoters Fix His Fight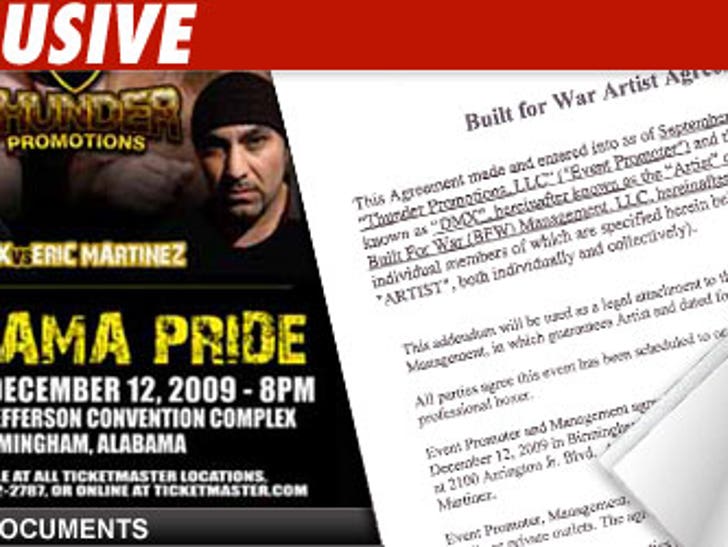 DMX wants to get into the boxing ring and prove to everyone that he's still a tough guy, but there was a serious catch -- he'll only do it if the promoters can somehow MAKE the other guy lose ... anyone smell a fix?!
It's all over an upcoming celebrity fight in Alabama -- X signed on to fight some wannabe actor named Eric Martinez. But after he agreed to a 3-round fight, DMX had a few demands ...
X's manager, Nakia Walker, submitted an addendum to the rapper's original contract for the fight, stipulating: "Event Promoter and Management agree that [DMX] is scheduled to win Boxing Challenge."
Walker also added a line which read, "All parties agree this event has been scheduled to occur only in fun and that the artist involved is not a professional boxer."
The fight promoters, Thunder Promotions, refused to sign the addendum -- claiming they never agreed to fix anything. Now, DMX is threatening to back out and the promoters are looking for someone to replace the rapper while they also prepare a lawsuit for breach of contract.
DMX's rep tells us the rapper really does want to fight -- rigged or not -- but she's forcing his hand because "he's a hip hop artist, not a boxer."