Prisoner: I Impregnated Kate G. & Octomom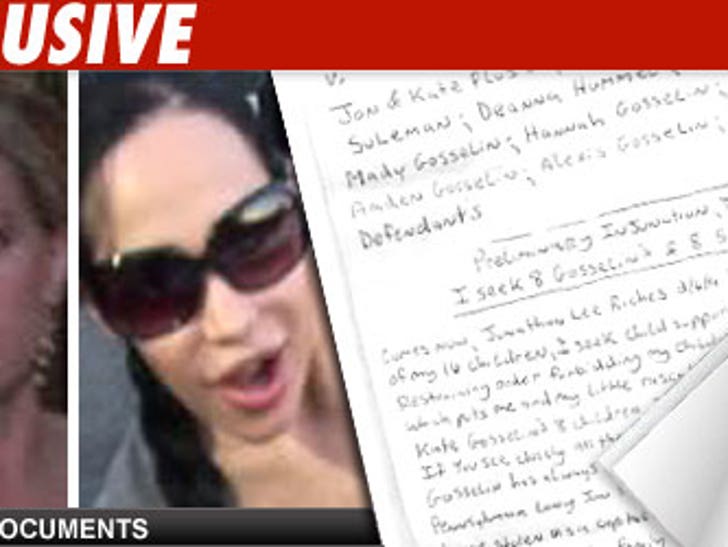 An Indiana prisoner claims his swimmers are responsible for Kate Gosselin's eight AND Octomom Nadya Suleman's latest litter ... and now he wants his supposed spawn to come live with him in lockdown.
In the most entertaining handwritten court papers you'll ever read, Jonathan Lee Riches -- who has filed many lawsuits against celebs in the past -- wants custody of the Gosselin kids, the Suleman kids, John Edwards' love child, all the kids on "ABC's 'All My Children'" and Bristol Palin's child "which Bristol kidnapped from Linda Tripp."
In the awesome papers, filed in Illinois, Riches claims he met Kate "at a Harrisburg Long John Silvers over octopuss" -- and when Kate went to a fertility clinic in 2002, his "sperm was added to the mix."
More awesome lines included in the papers:
-- "TLC stands for Torturing Little Children."
-- "Jon Gosselin is really a woman on steroids."
-- "I sued Black History Month."