Lawrence Taylor Car Crash -- The X's & O's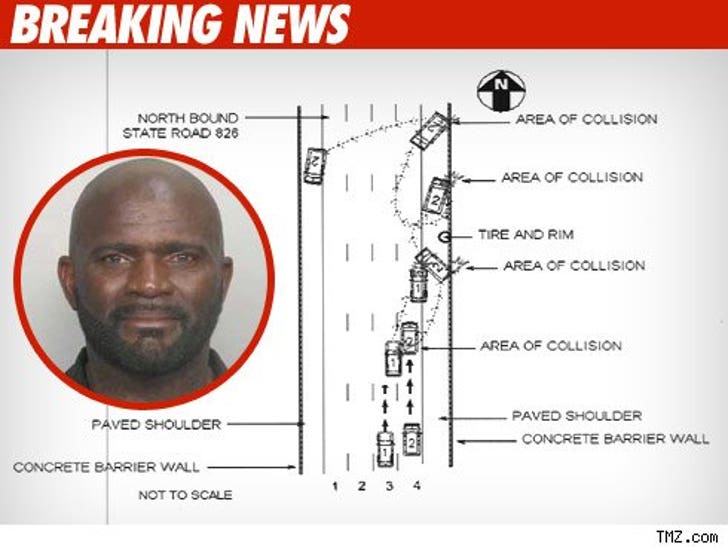 TMZ has just obtained the crash report for Lawrence Taylor's hit-and-run -- and it shows the NFL legend allegedly rammed his Escalade into a 1984 Ford van two separate times before driving off.
When Taylor was arrested, the 50-year-old told police he knew he was involved in an accident, but thought it was just with a guardrail -- but according to the report, he never even touched the guardrail.
The diagram above shows Taylor (Vehicle #1) tried to switch lanes -- and instead smacked into a van twice, causing it to hit the barrier four times before coming to a stop on the opposite side of the freeway. Cops say Taylor then drove away from the scene.
Cops say Taylor showed no sign of drug of alcohol abuse when they located him in a nearby parking lot.
Taylor was charged with leaving the scene of a crash and careless driving -- and released on $500 bond.