Joe Francis -- Record-Breaking Tax Debtor
Joe Francis
Record-Breaking Tax Debtor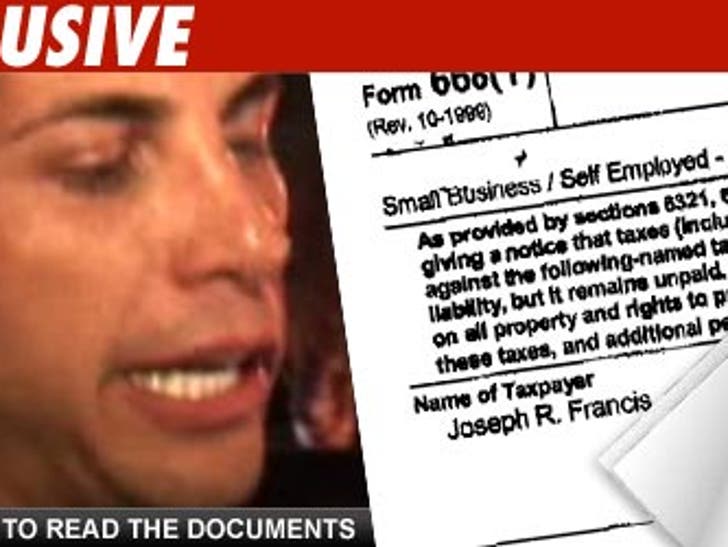 The IRS wants some serious "Girls Gone Wild" money, because they've filed a lien against Joe Francis for a whopping $33,819,087.14 ... this according to documents obtained by TMZ.
The Federal Tax Lien doc was filed today. The IRS claims Joe owes the money for 3 years of back taxes -- 2001, 2002 and 2003. In 2001, the IRS says Joe didn't pay $17,658,358. In 2002, the delinquency is $11,238,582.14, and in 2003, he owes $4,922,147.
It was less than 2 weeks ago that Joe got out of a sticky federal tax evasion case by copping a plea and avoiding prison.
Joe told TMZ, "I have no idea what it is." He says he does not owe the money and, "This is total retaliation for me beating them in court." Joe says the law the IRS is using hasn't been used against anyone in 20 years.
Joe says yesterday, the feds seized more than $100,000,000 in cash accounts of his.
Joe says the IRS is forcing him to file for personal bankruptcy, which he will do tomorrow.