Joe Francis Suing -- Jayde Threatened to Kill Me!
Joe Francis Suing
Jayde Threatened to Kill Me!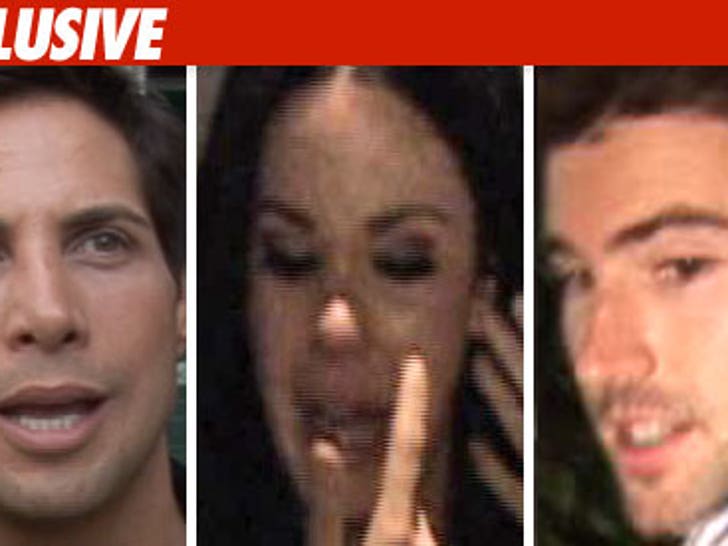 Joe Francis claims Brody Jenner's 115-pound girlfriend threatened to kill him during a bar fight back in August -- and now the Girls Gone Wild kingpin is suing, claiming he feared for his life.
According to the lawsuit, Francis claims he was innocently walking through a crowd of people at "Guys and Dolls" nightclub in Hollywood, when Playboy Playmate Jayde Nicole suddenly struck him in the head, threw a drink on him and stated, "I'm going to kill you!"
Francis claims he was "startled and shocked" -- but then he saw Jayde reaching for a bottle. In the docs, Francis claims "in fear and apprehension of being struck a third time and that Nicole was going to carry out her threat to kill him," Joe grabbed Nicole's hair in "self-defense."
Joe claims Nicole fell to the ground -- but only because she "lost her balance on her high heels."
Later that night, Francis claims Jenner attacked him "in a jealous rage."
Francis is now suing both Brody and Jayde for battery, assault, negligence, slander, libel and false light -- because after the bar incident, Francis claims the two lied when they recounted the incident to a TMZ cameraman who was outside the club.