Johnny Depp -- As Intoxicating As Ever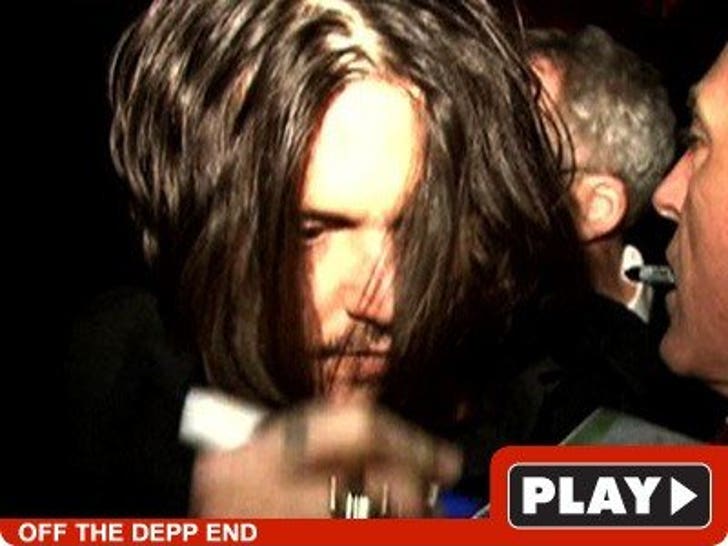 By the way Johnny Depp stumbled out of a NYC restaurant last night -- and then had to be carried into his car -- it seems the guy was really into celebrating his Sexiest Man Alive victory.
Heeeeere's Johnny attempting to walk out of a bar with punk icon Patti Smith.
Edward Fortyhands, anyone?