Tila Tequila -- Naked and Ranting
Tila Tequila
Naked and Ranting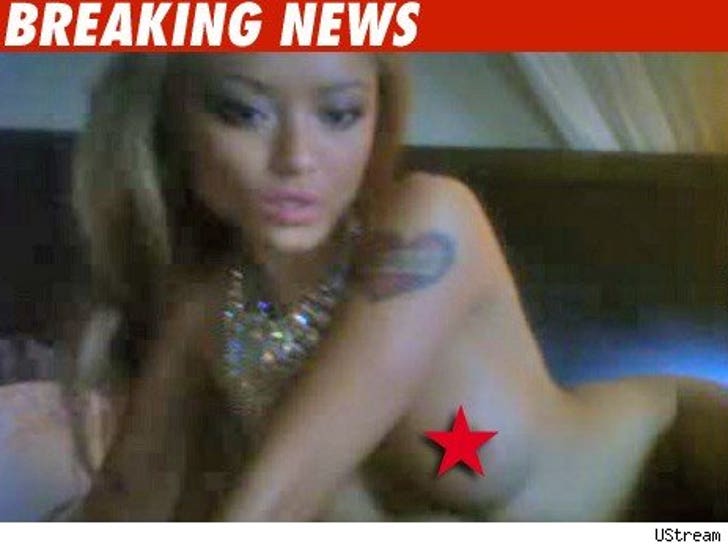 Tila Tequila has stripped down naked to go on a bizarre, rambling rant -- live on her Ustream page.
We're told Tila has been at this for hours ... ranting about everything from her personal hygiene to her case against San Diego Chargers linebacker Shawne Merriman -- calling him a "woman beater."
She continued, "I am an angel ... because I am here to save the world with my army."
Tila also claims "this is the last time I'll ever be on ustream ever again."
Earlier in the rant, Tila said, "People call me an attention whore .. or whatever ... but excuse me I'm a grown ass woman and I'm confident in myself ...I think a woman's body is a beautiful thing ... that's why I'm a lesbian ... I was born naked ... anybody who is against that is gay and in denial."
More Today in TMZ History