Tequila -- Flashbacks Caused Me To Flip Out
Tila Tequila
Flashbacks Caused Me
To Flip Out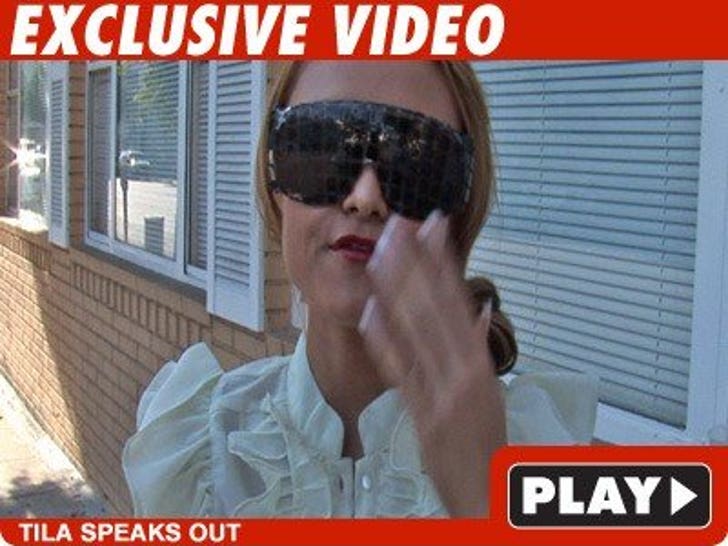 With her clothes on -- and forming coherent sentences -- Tila Tequila explained that her naked late night meltdown was caused by flashbacks from her alleged violent run-in with NFL star Shawne Merriman.
Still tired from all the one woman action, Tila told us she buckled from all of the pressure related to her lawsuit against Merriman and she "just kind of flipped out a little bit."
The price tag on that lawsuit: $1.5 million, according to Tequila, who says she'll donate it all to charity.
Tila also says she's no Rihanna -- duh -- and that's why she feels compelled to talk about the alleged abuse.