NFL Star Investigation -- The Bloody Damage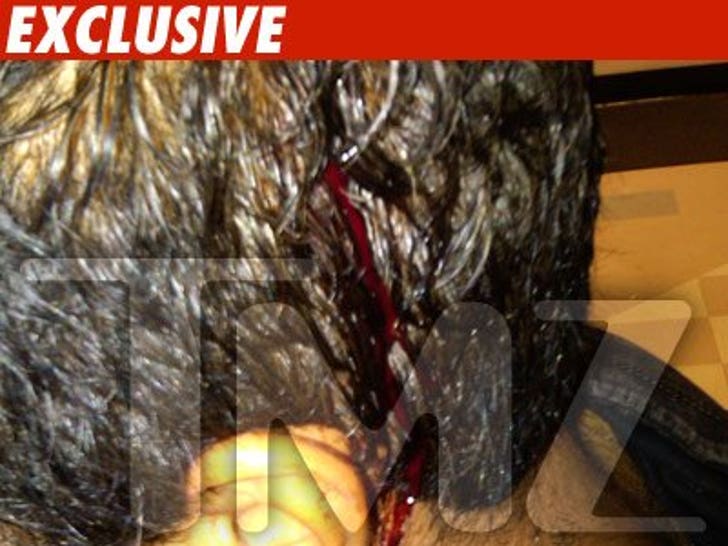 TMZ has obtained a photo of the bloody wound suffered by the man allegedly hit in the head with a champagne bottle last night by San Diego Chargers star Antonio Cromartie.
The victim, who has asked not to be identified, tells TMZ he blacked out after being hit and has no recollection of what happened. His friends, however, claim they saw the whole thing -- and witnessed Cromartie smash a bottle of Moet into the victim's head.
Before the incident, the friends claim Antonio had been hanging out with fellow Chargers defensive stars Shaun Phillips and Stephen Cooper when "a bunch of people" began spraying champagne all over the dance floor.
During the "celebration," the friends claim Cromartie took things too far and "out of the blue" approached them and smashed the bottle into the back of the dude's head.
After the attack, the victim was taken to a local hospital, where he received three staples and underwent a CAT scan.
Law enforcement sources tell us Cromartie is still under investigation for assault with a deadly weapon -- so far, no arrests have been made.
More on the Antonio Cromartie Case...