Leftovers from 'The Hangover'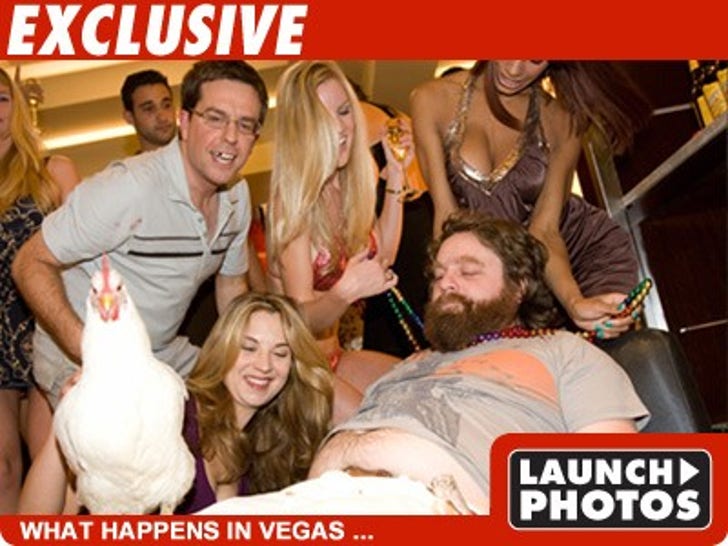 If you were wise enough to stay through the credits for "The Hangover" you saw the digital camera pics of their lost Vegas weekend -- but here are some you didn't see.
We got our mitts on these never-before-seen pics that didn't make the final cut of the movie. Included in the bunch -- arm wrestling with Carrot Top, dancing with cowboys, and sleeping on a craps table, Sorry, no elevator oral sex pics in the bunch.
Look at these photos one time -- then delete them.