Hulk Hogan Goes Down ... Under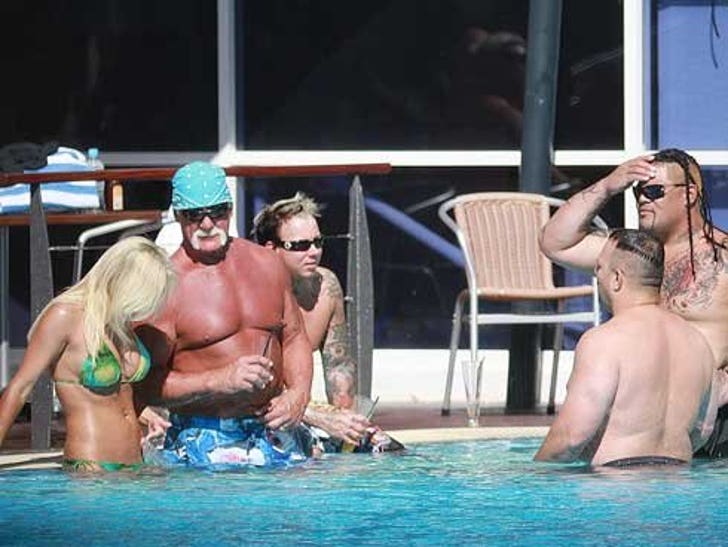 With his Brooke-alike girlfriend on one side and some fellow wrestling goons on the other, Hulk Hogan took time out from bleeding all over the place to char his topless man breasts in the Australian sun on Monday.
Hopefully, the 56-year-old and his gal used protection.