That's How Justin Bieber Rolls ... His Ankle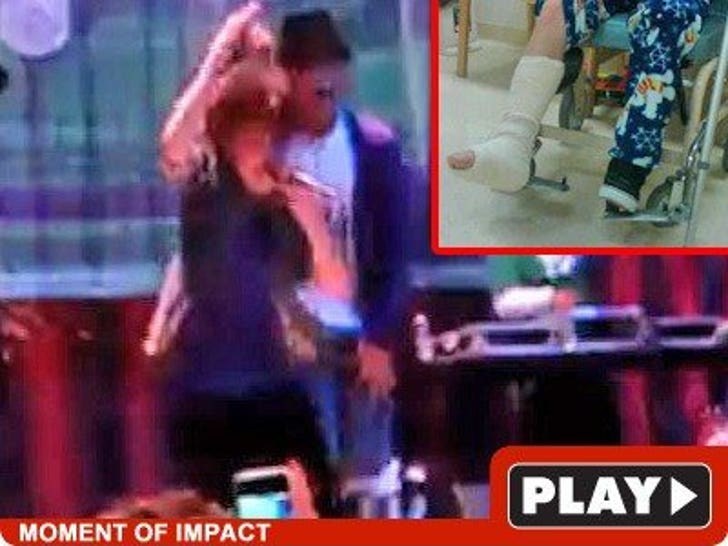 15-year-old pop thing Justin Bieber is known for breakin' the hearts of 12-year-old girls -- but last night, he finished off his show by breaking his foot.
After his concert in London, Justin posted the above pic of his foot in a cast on his Twitter -- along with a play-by-play on how he hurt himself, saying, "In the last song ONE TIME i tripped over something on stage coming down the ramp and felt my ankle roll in a very bad way.
turns out I fractured my foot and had to finish the song on a broken foot. After i was done i was in such pain i skipped the encore and got off stage and back to see the medics."
It's clear from the video he's hurtin' -- fortunately his loyal army of 12-year-olds are willing to nurse him back to health.