Aniston and Bloom -- More Than Friends? (Again)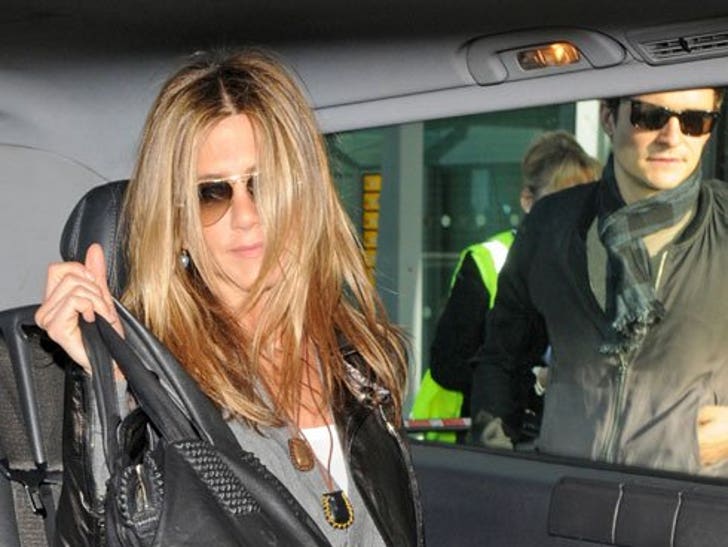 Rumors of romance between Jennifer Aniston and Orlando Bloom made the rounds last year -- and now the two were spotted together again yesterday at Heathrow Airport in London.
The pair were reportedly on the same flight from Los Angeles. They did their best to avoid the cameras when they landed, but were then spotted getting in the same car to leave.