Serena Fined for Dropping F-Bombs on Judge
Serena
Fined for Dropping
F-Bombs on Judge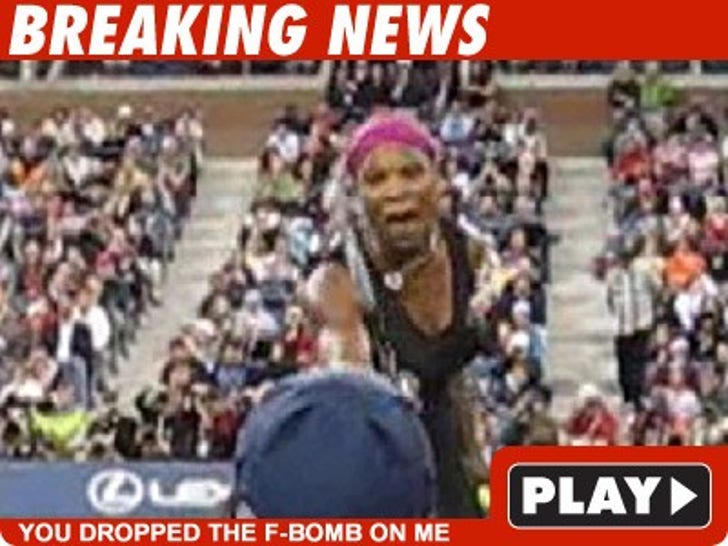 Serena Williams must now put her money where her foul mouth is. She's just been fined a record amount of cash for going ballistic on a line judge at the U.S. Open back in September.
A Grand Slam official announced that Serena was fined $82,500 and will be placed on a "probationary period" for the next four Grand Slam events ... meaning if she blasts off again, she could get barred from the next U.S. Open tournament and fined $175,000.
Serena's fine is almost twice as much as the last person to hold the record for highest Grand Slam fine -- Jeff Tarango had to fork over $48k for telling an umpire to "shut up" after a call back in 1995. Oh, Jeff's wife also slapped the umpire in the face. Good times...
Serena went all John McEnroe at the Open on September 12 when the line judge called her out for a foot fault -- check out our video of the incident -- which ended up costing the 11-time Grand Slam singles champion the match.