Hulk Hogan -- King of the Ring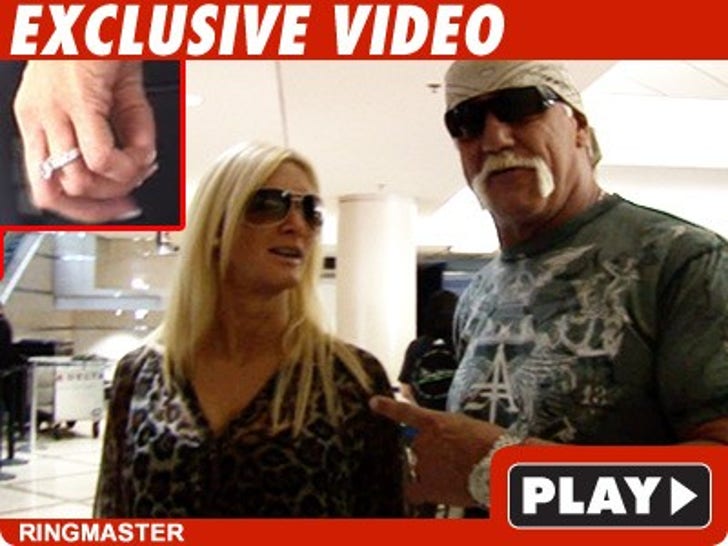 Hulk Hogan may have taken one too many fake punches to the head. Just four months after his nasty divorce with Linda was finalized, he's preparing to crown the next Mrs. Hogan.
We talked to Hulk and his girlfriend Jennifer McDaniel at LAX yesterday, where the Hulkster pointed out the massive ring finger bling he just bought Jennifer ... and told us she "could be the new Mrs. Hogan."