Tiger Getting Divorced? You Can Bet on It!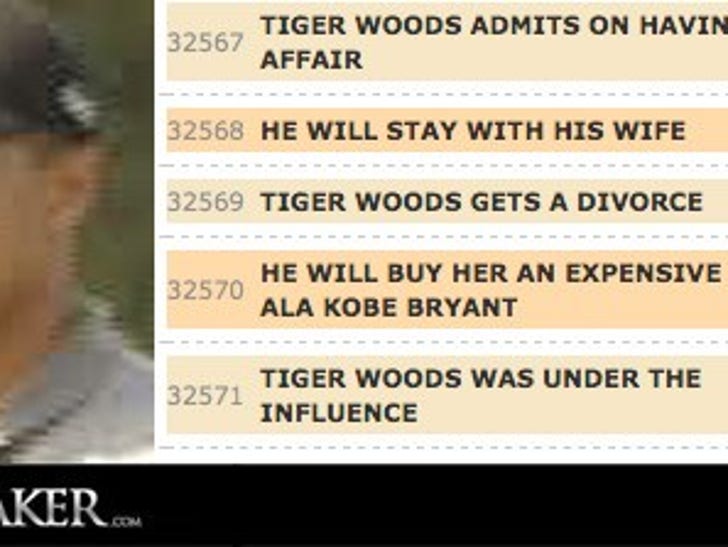 For the first time ever, the odds are stacked against Tiger Woods ... buying his wife an expensive ring.
A betting website has decided to cash in on the speculation surrounding Tiger Woods' mysterious accident ... allowing anyone with a couple of extra bucks to bet on the golfer's uncertain future.
Here are your options, from most to least likely:
-- He will stay with his wife
-- Tiger Woods was under the influence
-- Tiger Woods gets a divorce
-- Tiger Woods admits to having an affair
-- He will buy her an expensive ring àla Kobe Bryant
Of course if Tiger does get a divorce, his wife Elin may just have to start all over again ... from scratch.