Tiger Woods Mocked in Airline Ad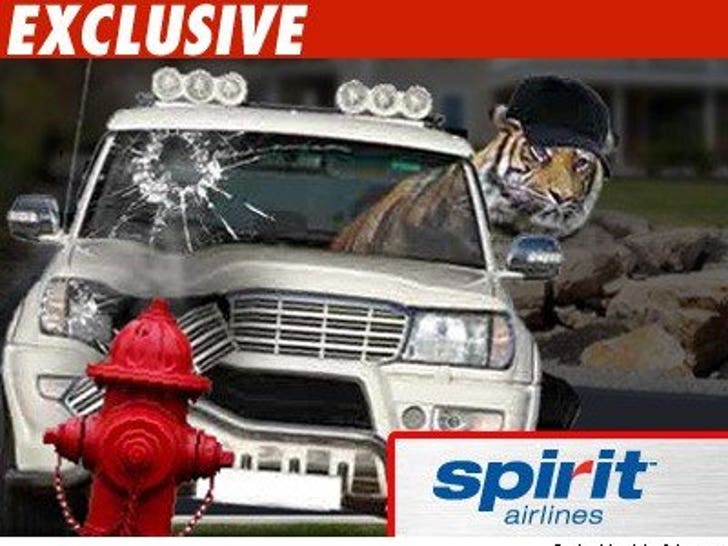 It didn't take long before someone used the Tiger Woods crash to cash in -- betcha didn't think it would be an AIRLINE COMPANY!?!?!?
Spirit Airlines -- a discount carrier based out of Florida -- is running an ad on their website featuring an animated tiger (the animal) crashing an SUV into a fire hydrant -- sound familiar?
After the animation, a graphic pops up promoting their "Eye of the Tiger Sale" -- with fares starting at $9.
Sure, sounds like a good deal -- if you like your airline using a CRASH to promote itself!