Tiger Offered $5 Million to Endorse Adultery
Tiger Offered
$5 Million to
Endorse Adultery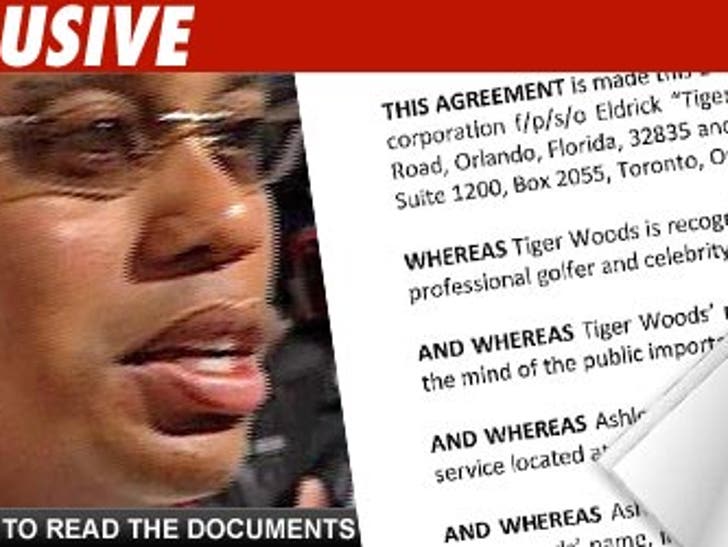 It's a match made in hell -- a popular adultery website is offering Tiger Woods a whole lotta moolah to be the new face of Internet-based cheating ... and the offers don't stop there.
TMZ has obtained a contract sent to Tiger by the people over at AshleyMadison.com -- a website for people who want to secretly cheat on their spouses -- offering him $5 million to provide services in connection with the "advertisement, endorsement, sale and promotion" of the website.
The site's honchos never call Tiger out for cheating ... they just think Tiger and his self-proclaimed "personal sins" are a perfect match for their cheeky agenda.
Now for Round Two: The porn company Vivid Entertainement is offering up their own $1 million purse ... to "any woman who has proof she was a paramour of Tiger Woods and will sign a contract with the studio."