Jennifer Aniston -- You Got Served!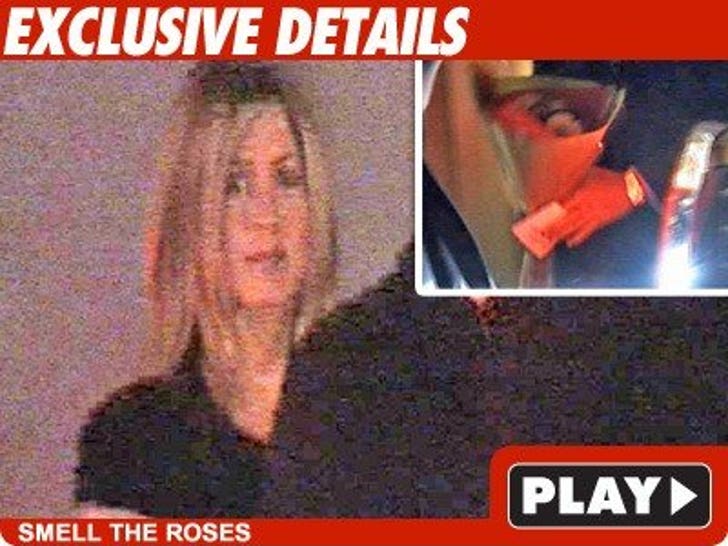 A woman gave Jennifer Aniston flowers last night -- flowers that contained a document connecting Jen to a case involving woman-on-horse porn.
As Jen left Sunset Tower, a woman attempted to serve her with a subpoena requiring her to testify in a sexual harassment case against a Hollywood agent, who has been accused of walking around naked in front of his former assistant and subjecting her to some farm-friendly XXX videos.
Here's the thing: Jen never picked up the docs -- and they were ultimately placed on the front windshield of her car, where Jen's bodyguard snatched them up.
It ain't exactly proper, but the lawyer for the alleged porn-watching victim insists to TMZ that, yes, by way of her bodyguard, Jen was indeed "served."