Steve-O -- Sobriety Is Its Own Reward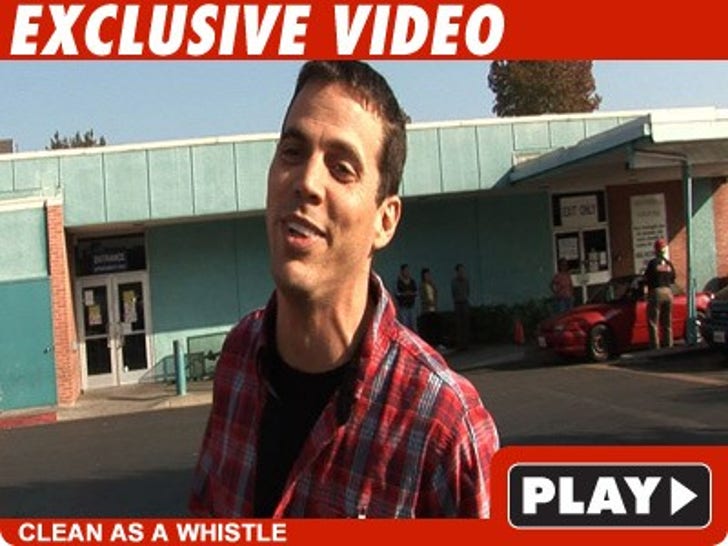 Steve-O isn't just happy because he's not going to jail -- after a judge dismissed a felony drug charge today for good behavior -- Steve-O's happy because now he gets to be sober just for himself. And it feels good.
The "Jackass" star stopped by the dreaded California DMV after appearing in court today with attorney Barry Gerald Sands -- where he proved to a judge he's been 100% sober for 18 months since his arrest in 2008. The judge was so impressed he dismissed the felony drug charge for cocaine possession ... and even took Steve-O's arrest off his record.
But some things never change -- Steve-O tells TMZ he was at the DMV because he lost his wallet after getting naked and donning a wrestling singlet for an upcoming Jackass 3D flick.