Khlomar Questioned over Transgender Incident
Khlomar Questioned over
Transgender Incident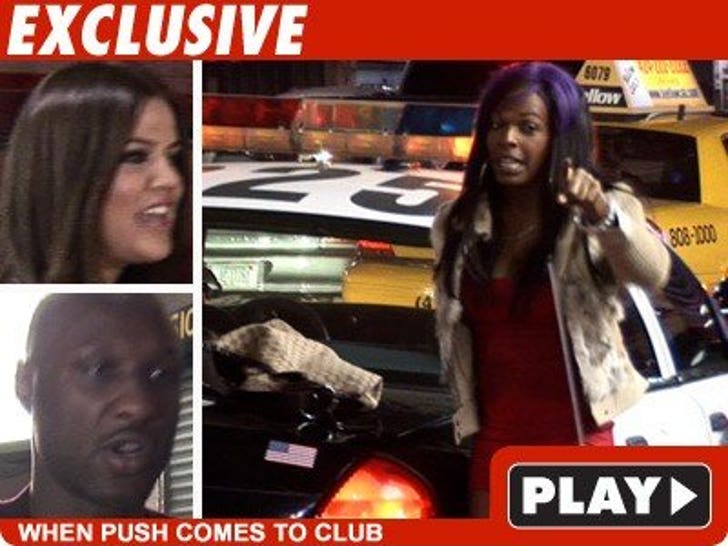 A transgender male declared war on Khloe Kardashian last night, calling the cops on the reality star after an alleged shoving incident that occurred outside of a Hollywood club.
The alleged victim claims around 1:00 AM, she walked up to Lamar outside of club Playhouse and told him he was "too young to be married," when Khloe suddenly "pushed me and hit me." The alleged victim immediately called police.
Cops quickly arrived to the scene, and law enforcement sources tell us they interviewed Khloe, Lamar and multiple witnesses -- but no evidence was found that a crime was committed.
We're told an incident report was taken -- but cops left the scene without making any arrests.