Domestic Violence Group Rips SNL's Tiger Sketch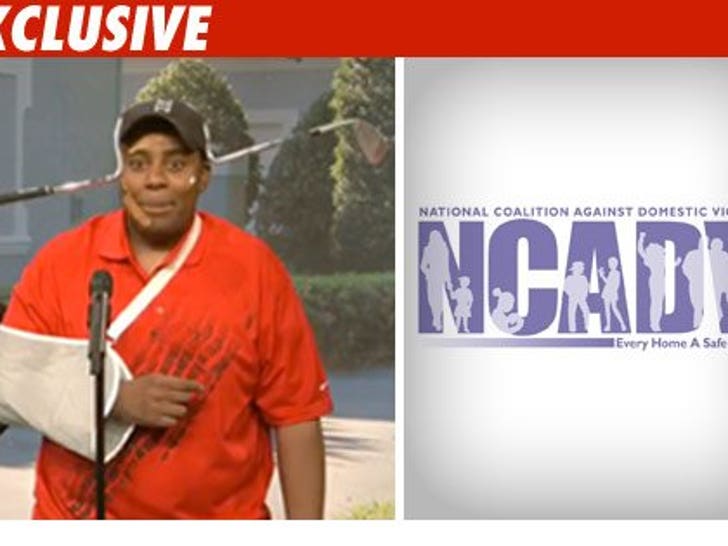 "Saturday Night Live" joked about Tiger Woods being beaten by his wife Elin during a sketch on the show this weekend -- but the National Coalition Against Domestic Violence ... they ain't laughin'.
TMZ spoke with the organization's Executive Director Rita Smith, who told us she was "horrified" that SNL "made such a mockery of abuse."
During the sketch, Woods -- played by Kenan Thompson -- is visibly battered and holding up signs warning that Elin -- played by Blake Lively -- has beaten him.
During the show, the audience laughs, but Smith claims, "There's nothing funny about this story, particularly if violence was part of the events that took place ... I hope that SNL refrains from using this kind of skit in the future as it diminishes people's support for victims of domestic violence."