Miley Cyrus -- Speaking in Tongues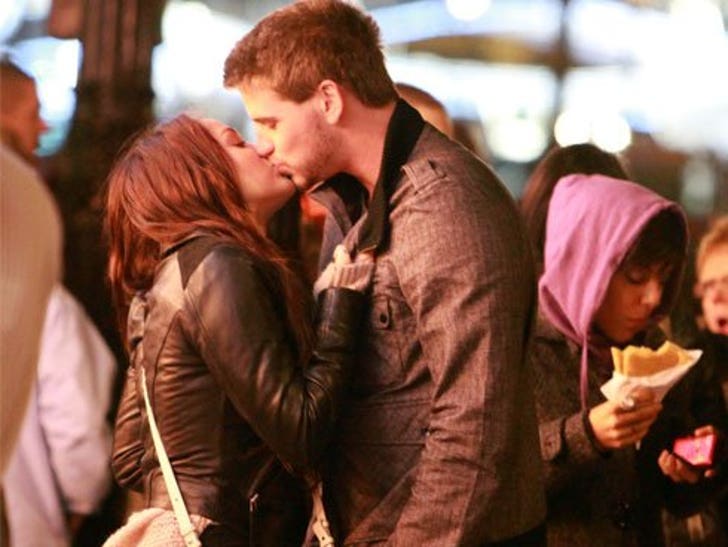 Miley Cyrus went to Paris last night ... and wound up in a French kiss.
Instead of eating a delicious Nutella crepe, the 17-year-old opted to stuff this mystery dude into her mouth instead.
And with that, Justin Gaston faded away even further into obscurity...

UPDATE: We're told the dude is Liam Hemsworth -- one of Miley's co-stars in some movie she's doin.
So the next question is -- is this kiss for real ... or for publicity?