Tila's Ex: The Engagement Ring is a Fake!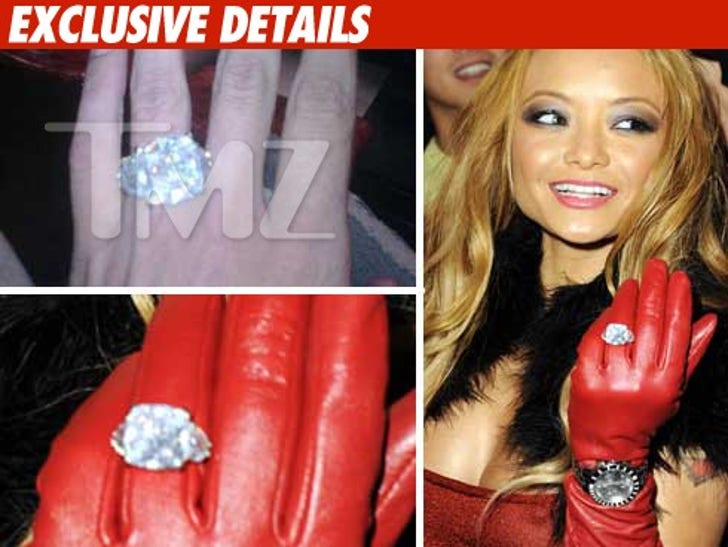 Alleged Johnson & Johnson burgl-heir Casey Johnson is staring down another serious accusation -- according to her ex, the giant "diamond" engagement ring Casey gave to Tila Tequila is not only used ... it's a FAKE.
Socialite Courtenay Semel -- who claims Johnson let her wear the exact same ring back when they were dating (pictured top left) -- tells us, "the engagement ring given to Tequila by Johnson was not purchased for her ... It is absolutely not real as Casey is well aware."
But Tila claims Semel is full of it, telling us via text message, "My fianceé just bought it for me and today she just bought me another 5 karat canary ring."