Guy Who KO'd Snooki -- Getting Knocked Out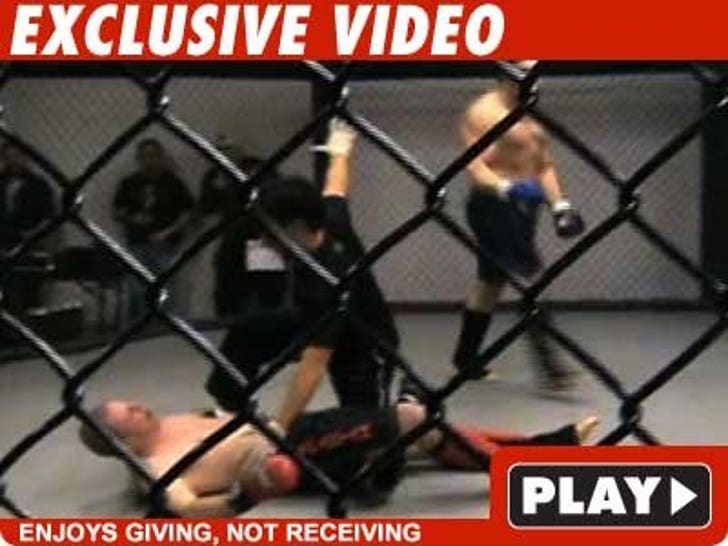 What's good for the d-bag who punches women is good for ... the d-bag who punches women.
Brad Ferro made headlines as the "man" who punched "Jersey Shore" star Snooki at a bar in New Jersey in August. But back in January, he took part in an underground fighting event called Clash in the Cage -- and he got KNOCKED OUT!!!
He grappled with his opponent, Spencer Cook, for a little bit before he got clocked by a solid left and it was all she wrote.
Karma, kinda like Snooki, can be a bitch.