Toby Keith -- Eye Did Nothing Wrong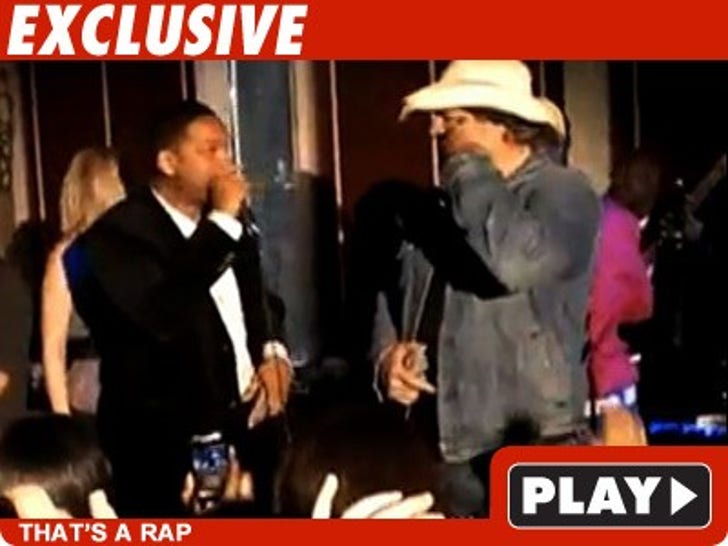 No complaints, no foul -- that's what Toby Keith's peeps are saying about his eye-stretching performance at a Nobel Peace Prize after party earlier this week.
The insensitive gesture occurred during Will Smith's rendition of "Rapper's Delight," when Toby slanted his eyes as Will rapped the word "yellow" -- but according to Toby's rep, "No one at the concert thought Toby was out of line."
Toby's rep also said, "Everyone was impressed with his rapping skills and that's it ... all of the artists liked each other, hung out, and it was a very friendly, genuine, and supportive atmosphere."
We're guessing the woman who sued Miley Cyrus for $4 billion over the same gesture would disagree.